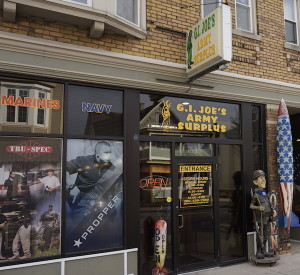 We are family owned and operated since 1969. Located in the Historic Wells Street Corridor, we love assisting our customers that range from those in the Military to hikers, campers, public safety officials, hunters, and more! We have everything from high-end to budget items for our customers.
Get to know us; we are open seven days a week and always here to assist you! You can purchase items directly from the shop or online here on our website. Contact us with any questions!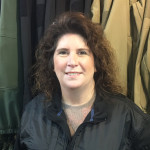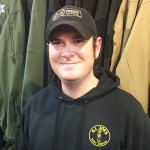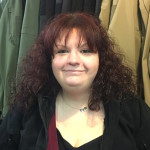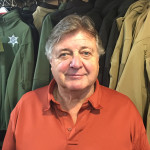 Shawna started working at G.I. Joe's when she was 16. She never wanted to be the "Army Surplus Lady" but now can't imagine being anything else. She has two sons and enjoys hiking, shooting, campfires, building forts, and hopes her sons will carry on the business.
Mike has been with the G.I. Joe's Army Surplus since 2011. He enjoys all outdoor activities including camping, hiking, fishing, canoeing, disc golf, and shooting sports. Mike is knowledgable in wilderness survival and emergency preparedness.
Amy is part of the G.I. Joe's family. She has worked at the shop on and off for more than 15 years. Amy loves the outdoors and spending time in the wilderness. She is extremely knowledgable in hiking, camping, and wilderness preparedness.
Bob served in the Vietnam War and has been one of the owners of G.I. Joe's since 1982. He is knowledgable in military history, artifacts, and military weapons. When Bob isn't at the store, he enjoys spending time with his grandkids, swimming, and boating at the lake.